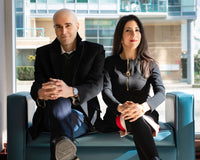 We Cracked the Attention Code
After getting our MBA's at Clemson University, we wanted to help the growing number of businesses struggling to get attention in the mobile social media era. So, we spent 18 months researching and decoding the solution. Here it is. You're welcome.
1) Get Attention
2) Disrupt Patterns
3) Make People Laugh
Get The Book and learn the secrets!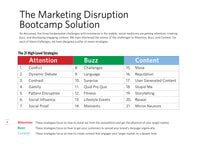 The 21 Killer Strategies
We spent 18 months researching what the most successful businesses from Silicon Valley and around the world were doing to beat their competition in the mobile social media era. We decoded all of that content into 21 powerful strategies in three categories. You're welcome.
Learn how to get attention, create buzz, and develop engaging content and your brand can succeed too.
SHow me the Book!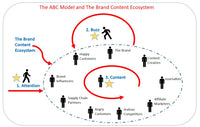 Capture, Captivate and Make People Share
First capture your customers' attention, then engage them with content that resonates, and finally motivate them to spread your brand's message. You also need strategies for dealing with the legacy content in your existing ecosystem.
Learn from the pros!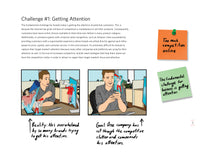 Getting Attention is Key to Getting More Customers and Sales
In 1991, Tim Berners Lee invented the word wide web and created the first website. Fast forward 30 years, and there are over 1.6 Billion websites on the web. For brands, this means dozens, sometimes hundreds of competitors in any category. It's the same whether you are selling homemade pasta or an app to find the best pasta in town. Bottom line is that you need tools to help you capture and keep your customers' attention - we got you covered. The book has 7 killer strategies to get attention.
IT'S TIME to Try something new!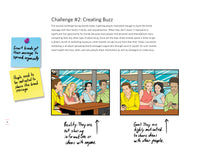 Word of Mouth (WOM) and Electronic Word of Mouth (eWOM) is What Your Brand Needs
These days it's all about organic transmission, getting your message to spread organically and effortlessly from person to person through social media. You need to understand why people share content and how to use internal and external motivators to share your marketing message for free. Don't worry, we got you covered. The book provides 7 key killer strategies that some of the most successful companies are using to create powerful buzz for their brand.
what are you waiting for, GET THE BOOK!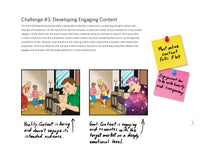 Creating Engaging Content is Critical
Once you have captured your potential customers' attention, you need to resonate with them on a deeply personal or emotional level. We have identified 7 powerful strategies to do just that.
bUy the Book AND YOU CAN RELAX!
We developed a powerful worksheet and provide 21 case studies
Our worksheet guides you through the entire process of creating a disruptive campaign for your business. Oh Yeah, did we mention we constructed 21 complete case studies for you to learn from.
tRY IT TODAY!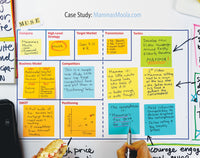 Beat Your Competition With Psychology
Each of the 21 chapters has 4 pages of the latest psychological strategies that top brands from Silicon Valley and around the world are using to beat their competition.
Invest in your Business, You're worth it!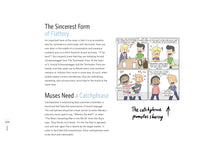 Do-It-Yourself (DIY) Worksheets Make Disruption Easy
Each of the 21 chapters has 2 DIY worksheets that ask you the tough questions you need to answer in order to disrupt your own marketing.
21 Killer Campaign Storyboards
Each Campaign has been meticulously converted into an 8 frame storyboard so that the reader can implement the strategy for their own business.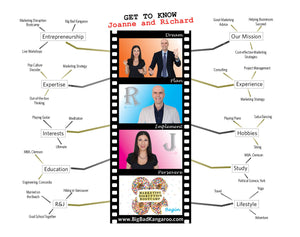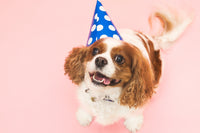 They Don't Teach This in The MBA
In marketing class, they teach "Target Marketing", "Segmentation" and the "4Ps". They don't teach you why clebrity feuds get so much attention, but we do. They'll never explain why Susan Boyle's breakout performance on the X-Factor went super viral, but we do. They'll never explain the psychology behind why flash mob videos get so much attention, but we do. You want to keep going down the path you're going, keep trying to compete with a million other brands with no luck, go for it.
On the other hand, if you want to learn about how successful companies use Conflict, Controversy, Contrast, Pattern Disruption and Mirror Neurons to build powerful brands, then buy this book today - you'll thank us later.
$10,000 consulting in a diy book.